"A good rule of thumb: Archiving is for Discovery and Backups are for Recovery."
 Google Apps Vault
Vault is an easy-to-use and cost-effective solution for managing information critical to your business and preserving important data. It can reduce the costs of litigation, regulatory investigation and compliance actions. Businesses of all sizes need to be prepared for the unexpected. In today's environment, using Vault to manage, archive and preserve your data can help protect your business. Litigation costs can really take a toll on a business when minor lawsuits can run up to many thousands of dollars, and larger lawsuits can cost even more. Significant litigation costs come from having to search and find relevant data, which is also known as electronic discovery (eDiscovery). E-discovery can be part of virtually any litigation and requires you to search, find and preserve your electronic information such as email. Vault helps protect your business with easy-to-use search so you can quickly find and preserve data to respond to unexpected customer claims, lawsuits or investigations. With an instant-on functionality and availability of your data a few clicks away, Vault provides access to all of your Gmail and on-the-record chats and can provide significant savings to your business over the traditional costs of litigation and eDiscovery. 
Vault: 
Retention policies
Define retention policies that are automatically applied to your email and chat messages

Legal hold
Place legal holds on users as needed. Email and chat messages can't be deleted by users when they're placed on hold.

Email and chat archiving
Your email and chat messages are archived and retained according to your policies, preventing inadvertent deletions.

Export
Export specific email and chat messages to standard formats for additional processing and review.

E-discovery
Be prepared for litigation and compliance audits with powerful search tools that help you find and retrieve relevant email and chat messages.

Audits
Run reports on user activity and actions in the archive. Searches, message views, exports and more are shown.
Learn more about Vault:                                                                                                    

    
---
(:55)
Google Drive. Keep everything. Share anything. 
Google Drive—a place where you can create, share, collaborate, and keep all of your work. Whether you're drawing up floor plans with a client, creating a presentation with classmates or planning next year's budget with colleagues, Drive makes it easy to work together. You can upload and access all of your files, including videos, photos, Google Docs, PDFs and beyond.
Access everywhere.
Google Drive is everywhere you are
—on the web, in your home, at the office and on the go. So wherever you are, your stuff is just...there. Ready to go, ready to share. 
Google Drive is available for:
PC and Mac

iPhone and iPad (soon)

Android devices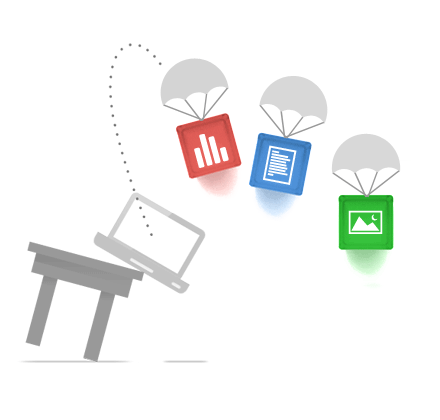 Store your files in a safe place.
Things happen. Your phone goes for a swim. Your laptop takes an infinite snooze. No matter what happens to your devices, your files are safely stored in Google Drive.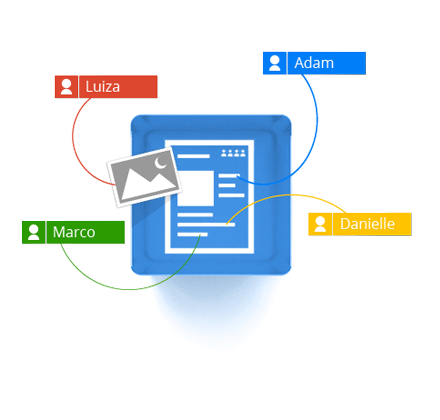 Go beyond storage. 
Collaborate.
Google Drive lets you do more than just store your files. Share files with exactly who you want and edit them together, from any device.
Google Drive gives you instant access to Google Docs, a suite of editing tools that makes working together better—even when your teammates are miles away.
---
If you don't currently have Google Apps, you need to find out how something this easy can help you communicate, collaborate and save money on your IT needs, today! ...